In Memory of:
Amanda Annabelle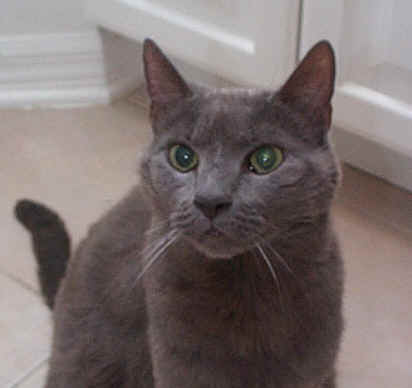 Unknown - December 11, 2004
Amanda Annabelle Meehan quietly passed on to Rainbow Bridge 12-11-04 at 1635. She went with her Daddy holding her and telling her he loved her and they would meet again at Rainbow Bridge.

Amanda joined the Meehan family in the mid 1980's. She was a cast off from a family that moved and no longer wanted her. She lived with the Meehan's in East Hartford, Connecticut until 2000 and then moved with them to Cape Coral, Florida.

Amanda was known to be her "Daddy's little Mandy Cat." She would respond to him when he said that phrase and 'talk' and rub against his legs. She was also know to be one to help you with your hair. If you sat down she would groom you. She will be missed by all that knew her.

Amanda now waits at Rainbow Bridge with Alpha, Charcoal, Sami, Omega, Skeeter, Skeeter Too, Miss Pussy and Lexus for her Mommy and Daddy and her eight brothers and sisters. They are Sasha Isabelle, Cameron Clyde, Deci Dillon, Sir Nigel of Snarkey, Afghan Alexandrina, Angelica Hope and Murphy Melrose.

There will be no formal service for Amanda. The family asks that you remember her in your own way. Donations may be made to an animal protective society of your choice.

All things bright and beautiful,
All creatures great and small,
All things wise and wonderful:
The Lord God made them all.
Refrain from a hymn, All Things Bright and Beautiful, by Cecil F. Alexander
---